The greatest railway maintenance centre in France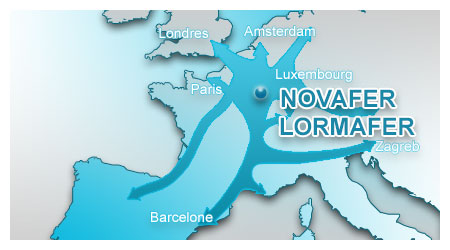 Who are we ?
Based in Lorraine (East of France) at the crossroads of the European freight rail traffic, the NOVAFER group includes two companies : NOVAFER, decision making center and LORMAFER, operational facility.
NOVAFER is a leading European player in the maintenance of railcars with the capabilities to provide services across the whole range of wagons and railborne components (eg, axles, car body, brake device).